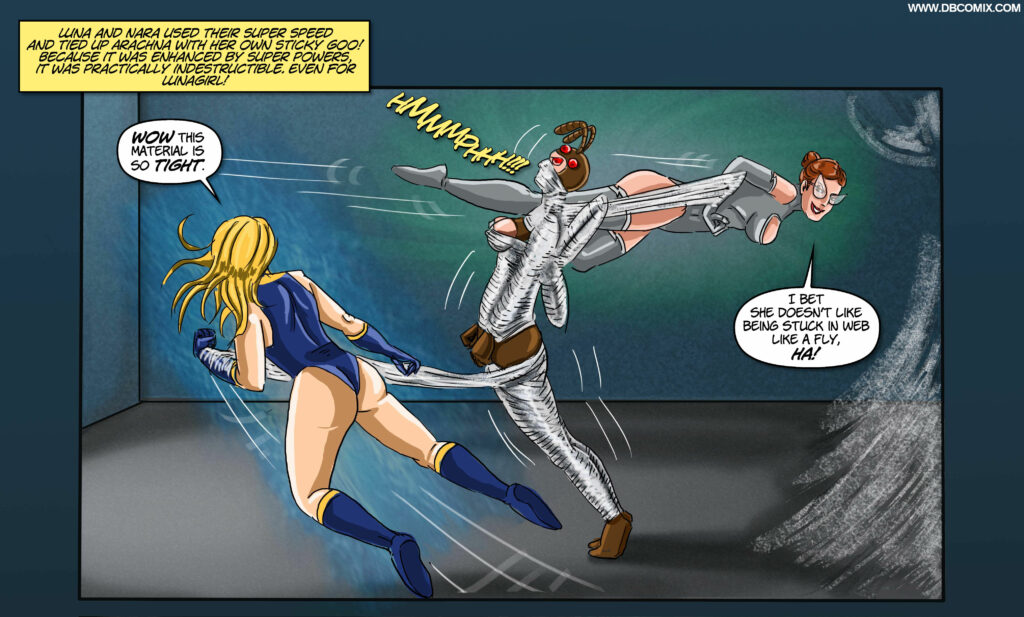 In our last comic, Lunagirl regained her superpowers with a little help from doctor Nara (who had her own motives) and so they now team up. But Arachna also decides to level the playing field with the most powerful super being in the world, created from her own seed, cum and milk collected from the best superheroines on the planet. Will Lunagirl and Doctor Nara's powers be enough to stop this male monster? Not only will you find out, but this time you can choose how you wish the story to go. What will you choose for our superheroine, the good end or the bad end?
DOWNLOAD (ADULTS ONLY) here: www.dbcomix.com/bondage/comics/lunagirl-at-the-farm-5
Authors LDG69, LOMBOMB, Jan and Linda and I have their permission to use.
All characters are ADULT!