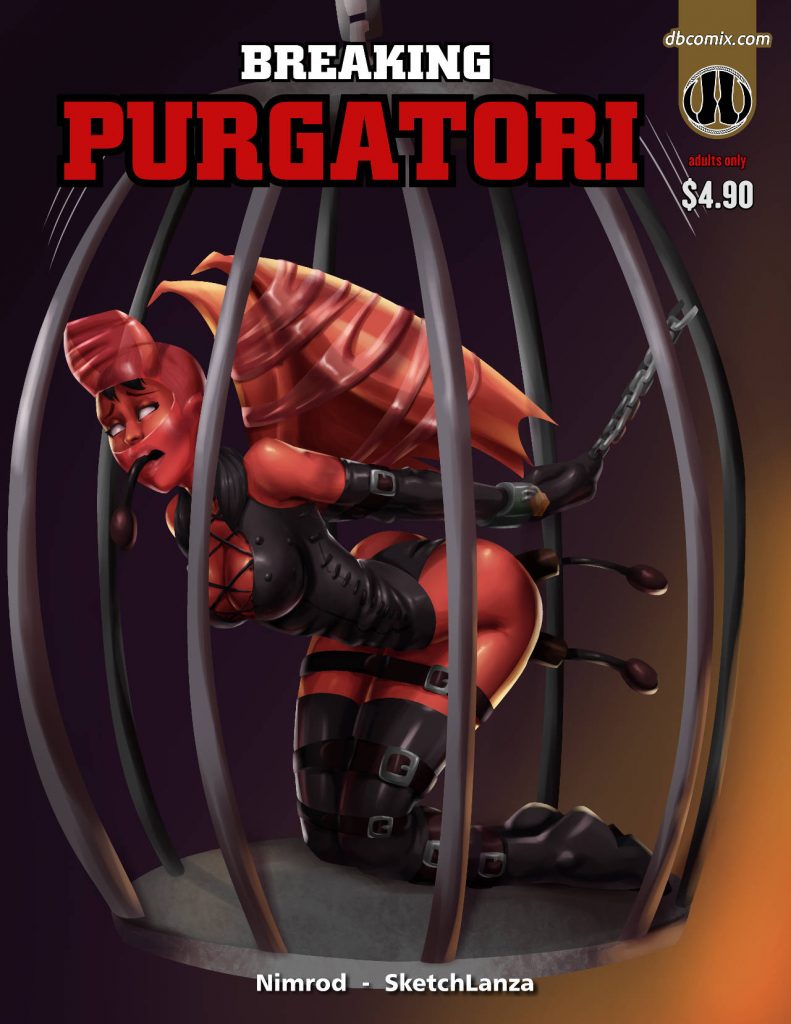 She is Purgatori a powerful and lethal anti-heroine and crusader against evil all over the world. That is until she targets a gang and the tables are turned on her.
De-powered by magic the demon woman is reduced to a mere powerless mortal and joins the gangs other victims in chains. Forced to wear a rubber parody of her former uniform she will be made to undergo training to become the perfect submissive.
Will she escape or is the demonic beauty doomed to hell on Earth?
Download (ADULT´S ONLY) here: www.dbcomix.com/index.php/79-bondage-comics/182-breaking-purgatori