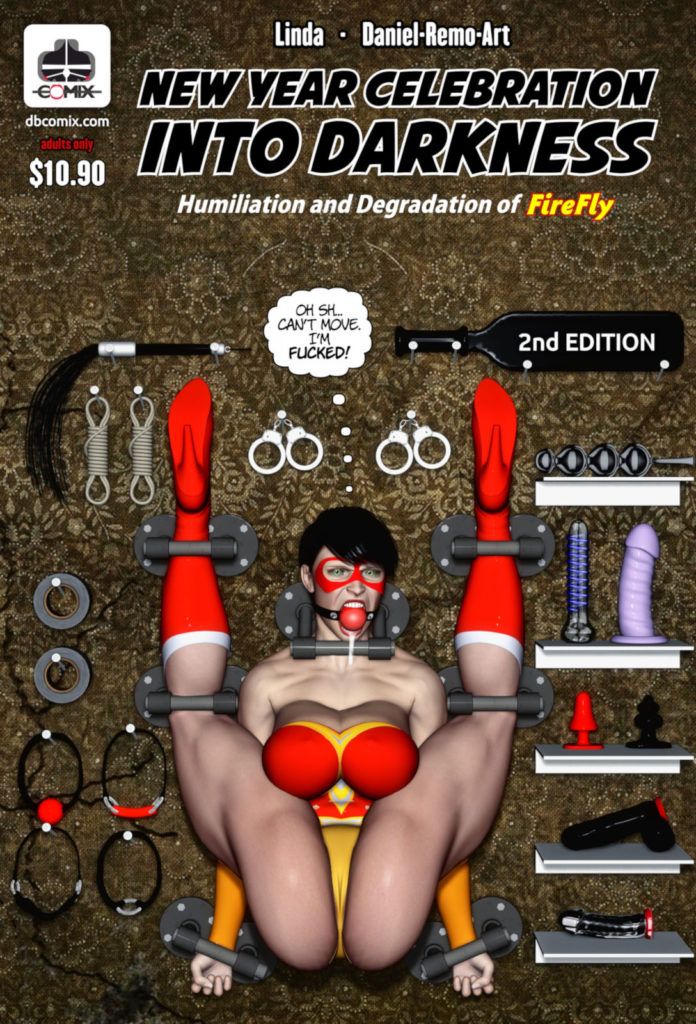 Its New Years Eve and Harley Quinn is planning a party to celebrate. After a trip to a bdsm store to stock up on party favours its time to seek out her "special guest."
For anti-heroine Firefly its been a long stressful day fighting crime and she wants nothing more that to sleep. But it turns out she is to be guest of honour at Harley's perverted party. Captured and bound she is subjected to the vilest torments at Harley's hands: can she escape or is she doomed to be a guest forever?
New pictures, new texts, 4k remaster!
Download (ADULT´s ONLY) here: www.dbcomix.com/index.php/79-bondage-comics/271-new-year-celebration-into-darkness-second-edition
Authors DanielRemoArt and Linda