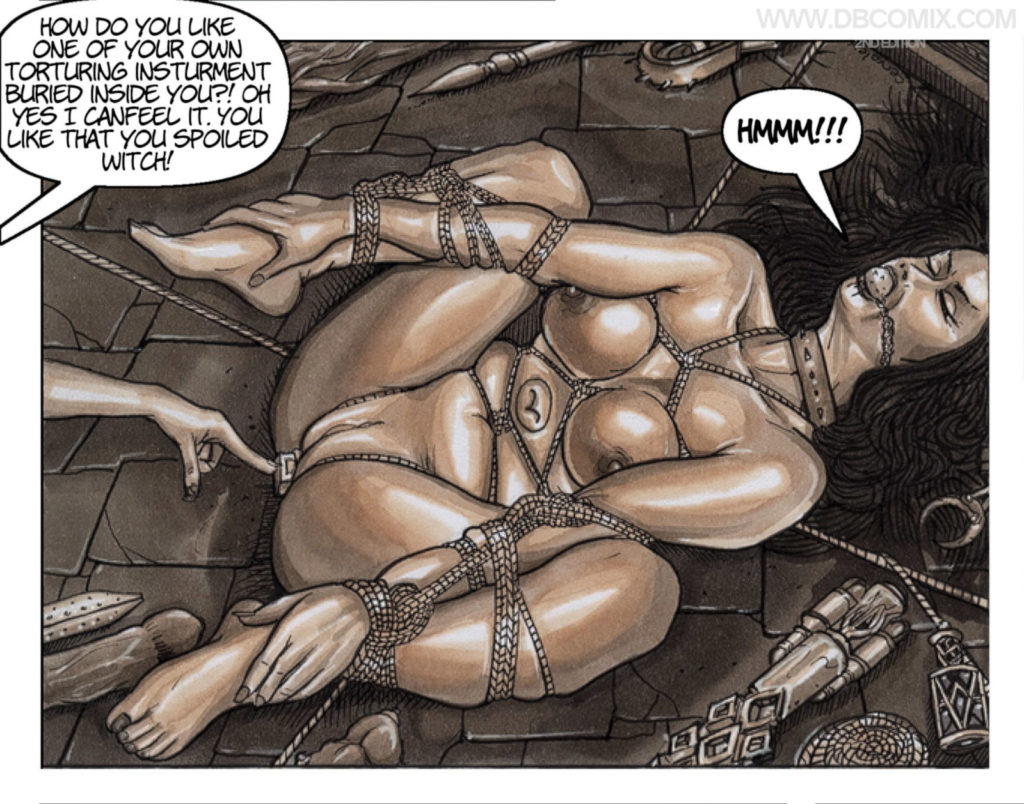 This time we take a look into the 16th century, down on the old continent, where it was fashionable to burn young women and girls in the name of their faith in a supernatural being.
Our anti-hero and story teller is Angelica von Helsin, an Inquisitor of the 'Countries Behind the River'. Her brutal methods of investigation are legendary and she is not afraid to touch a member of a noble family either!
Her main focus is in the extermination of demonic creatures of our world and she has finally found the origin of all known evil, the oldest and most dangerous vampire, countess Vlada! She immediately goes on a journey and takes up her latest weapon in an attempt to best the root of vampirism once and for all.
However, Angelica has no idea that she has long been an interest to Vlada herself who is simply waiting for her at her own residence …
Download (ADULTS ONLY) here: www.dbcomix.com/index.php/79-bondage-comics/284-the-vampire-huntress-vol-1-captured-and-tortured-2nd-edition
Authors Cervolex and Linda