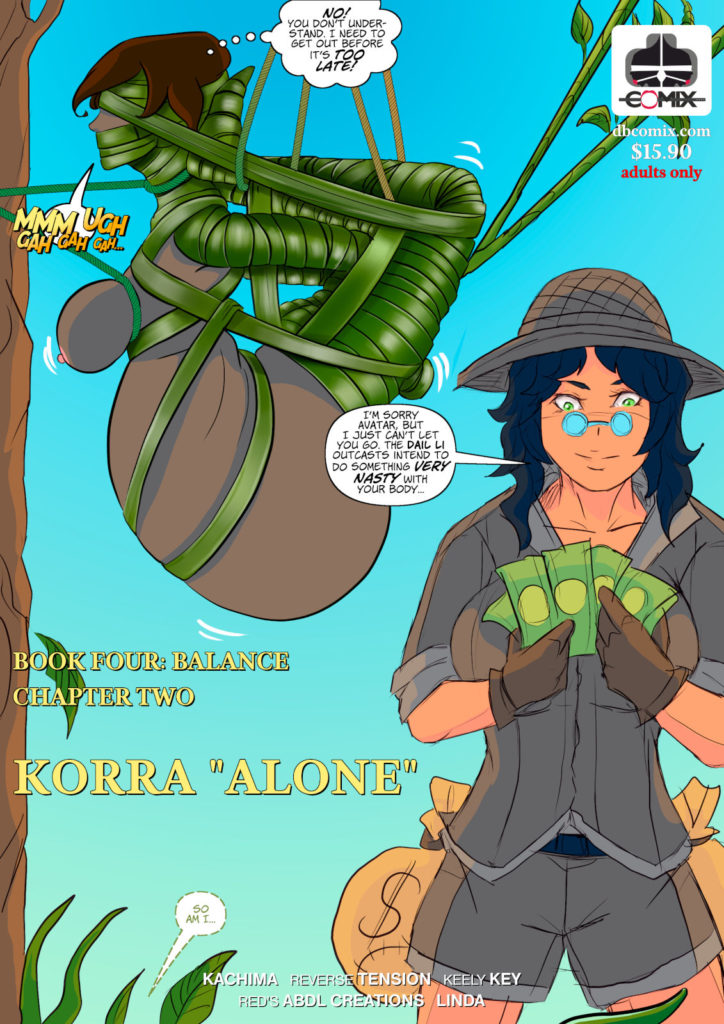 The Avatar is fully "planted" in place when she goes searching for something she doesn't understand.
Korra wanders a swamp when she comes across a mysterious flower that seemingly calls to her in her mind. To her dismay she finds herself quickly wrapped up in a ghost possessed plant's tendrils and being drained of her energy! Can Korra escape? Will the random explorer in the swamp be able to save her? What nefarious plans does the ghost have for poor Korra's body? Find out inside!
Features: Tentacles, bondage, vore, slime, oviposition.
DOWNLOAD (ADULTS ONLY) here: www.dbcomix.com/index.php/79-bondage-comics/295-book-four-chapter-two-avatar-alone
Authors: Kachima (line art), Keely Key (coloring), Reverse Tension (alternative covers), RED´S ABDL CREATIONS (proof reading/editing), Linda (writter, lettering)
XXX Parody