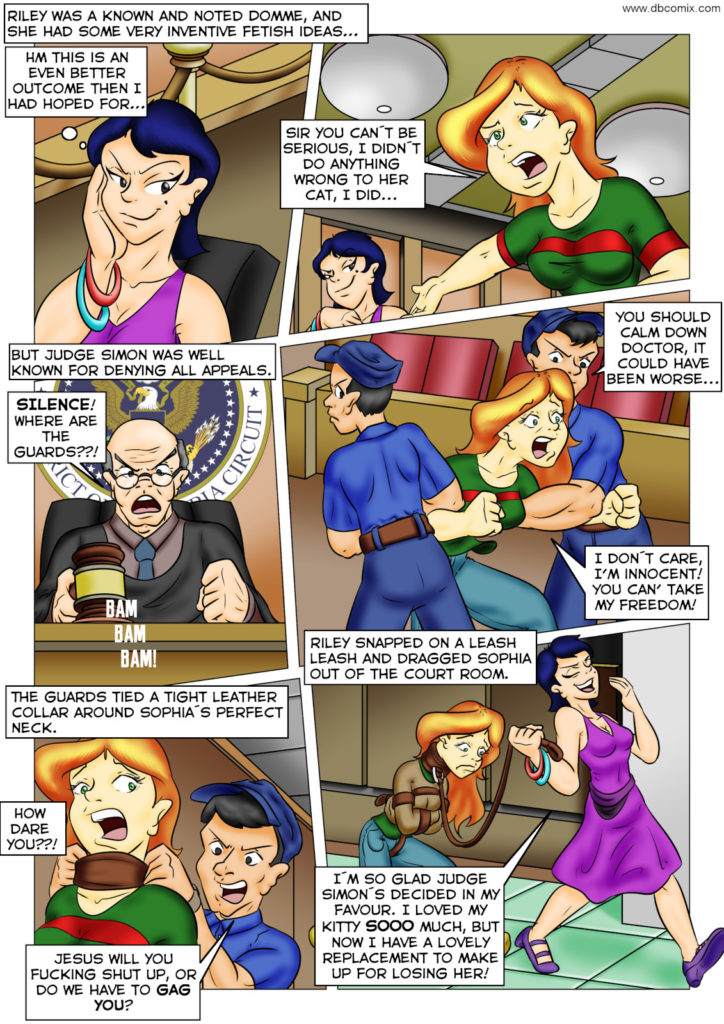 For skilled Vet Sophia its was just another day at work until a customer bought in her cat. Sophia did all she could but it was to late and the woman left in a rage…
Little did she realise that the woman; Riley was a deviant sexual dominant with a corrupt judge on her side. Arrested and prosecuted Sophia is sentanced to be Riley's indentured servant.
It only gets worse when she is informed she is to become a petgirl and is sealed into a latex hellsuit. Trapped on all fours can she escape or is she doomed to be Riley's toy forever?
DOWNLOAD (ADULTS ONLY) here: www.dbcomix.com/index.php/79-bondage-comics/197-young-heiress-6-vet-girl