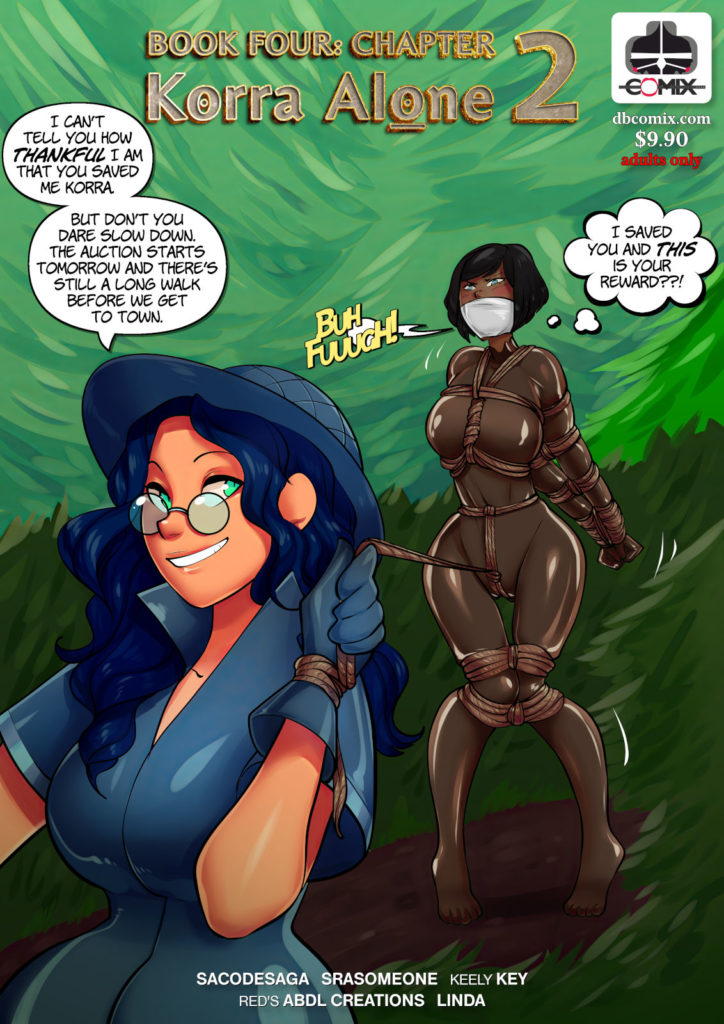 Korra, after so long trapped in a horrid plant that used her for its own nefarious purposes finally gets a chance to free herself. Unfortunately for her she also frees her fellow prisoner. After a daring escape Korra, semi exhausted, collapses to the ground. Her fellow ex-prisoner sees this as the perfect opportunity to use some of the local fauna to tie-up and trap the weakened avatar. After that, it's a long walk to the local slave market and Korra has to go the whole way bound and gagged, ready for sale!
DOWNLOAD (ADULTS ONLY) here: www.dbcomix.com/index.php/79-bondage-comics/327-book-four-chapter-two-avatar-alone-2
Authors: Sacodesaga (line art), Keely Key (coloring), RED´S ABDL CREATIONS (proof reading/editing), Linda (writter, lettering)
XXX Parody, All characters are adult, Korra is 21 in this story. Korra short hair = 21+!!!