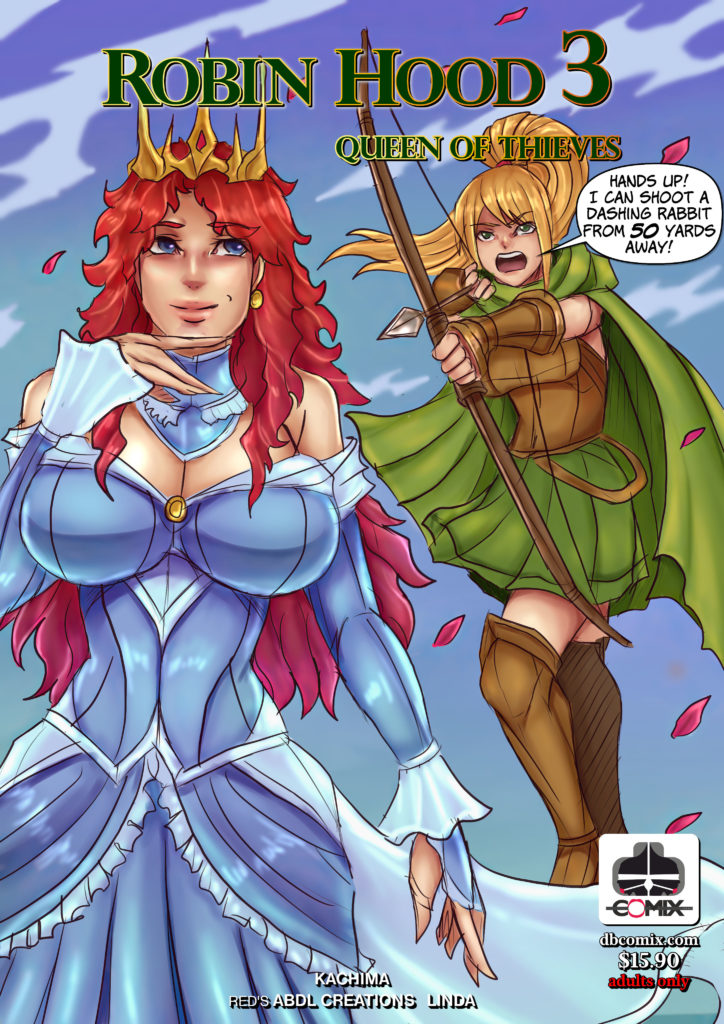 The Sheriff of Nottingham had finally escaped from Robin Hood's prison and replaced herself with the captain of the guard. Robin is furious and craving revenge, she tortures the poor captain to appease her sadistic nature. Lady Marion meanwhile secretly pines for Robin Hood and wants the thief as her royal plaything. She hires Gil Gisborne to find and capture Little Jane, as she's the perfect bait for Robin Hood, but Robin wasn't born yesterday… or maybe she was. Find out in our latest comics.
DOWNLOAD (ADULTS ONLY) here: www.dbcomix.com/index.php/79-bondage-comics/339-robin-hood-the-queen-of-thieves-3
Authors: Kachima (art), Red´s ABDL CREATIONS (corrections), Linda (texts, lettering).