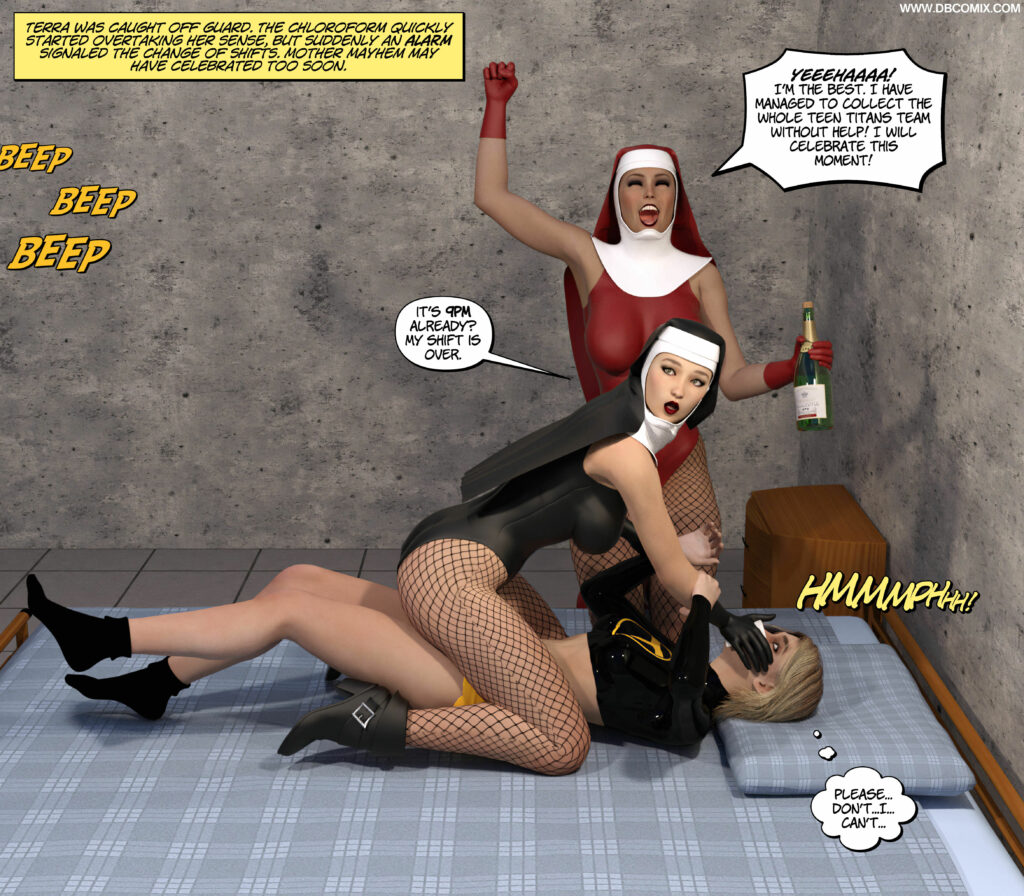 Mother Mayhem only keeps her word as long as it suits her. This has made her a very dangerous and all-powerful supervillain. She knows full well she needs all five Teen Titans girls in her possession for her great plan. Luckily Terra is exhausted after a spanking session with Wonder Girl, but never underestimate a treacherous girl and her powers….
Download (ADULTS only) here: www.dbcomix.com/bondage/comics/titans-the-judas-contract-3
Authors: DanielRemoArt (3D renders), Lombomb (corrections), Linda (author) and I have their permission to use.
XXX Parody, All characters are ADULT, ADULT and ADULT