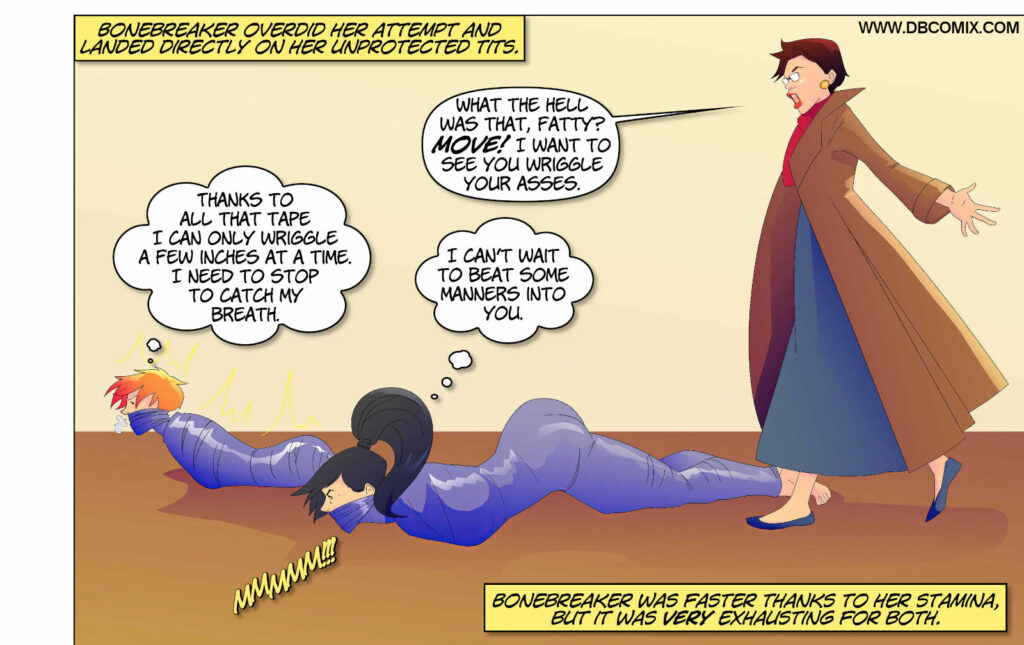 Our story continues with new owner of Bonebreaker and Robin, both women arrive at the mansion of one rich but bored teen, who can't wait to start playing with her new toys. The games she wants to play are not to the taste of her prisoners, but as if they have much choice. They need to follow her orders because punishment can be much worse than simple duct tape mummification. Their bodies sweating all over, the bondage is tighter with each page and their situation is worse than ever before. Find out more in our newest comic!
DOWNLOAD (ADULTS ONLY) here: www.dbcomix.com/bondage/comics/batgirls-in-trouble-volume-4-robin-and-bonebreaker
Authors: Keely Key (illustrators), Lombomb (corrections) Linda (author) and I have their permission to use.