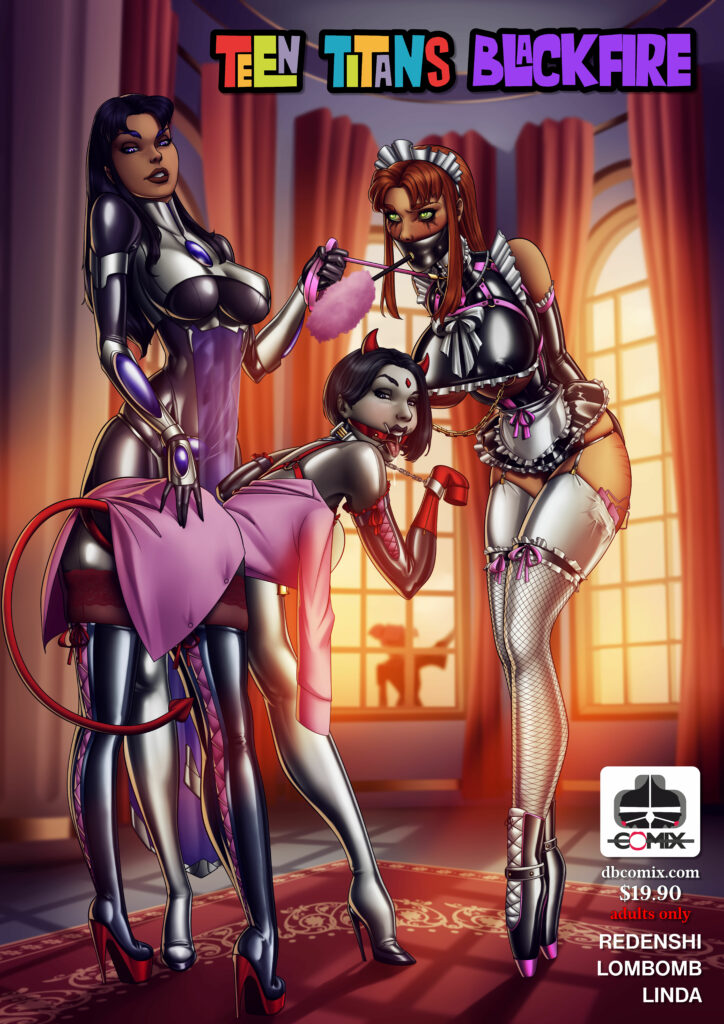 In our titillating previous installment, superheroine Raven decided that she no longer wanted to be Blackfire's personal maid and living sex toy, leaving Blackfire needing a new volunteer to fill the vacancy, and a few holes in the process. She decides that no one is better suited for the role than the Tamarian princess, her own sister Starfire. Jinx is ordered to fetch and deliver Starfire, sufficiently immobilized, humiliated and completely deprived of her superpowers to start her new job. But Jinx is not one to just do things 'sufficiently', and she wouldn't be Jinx if she didn't come up with an over-elaborate and deviously kinky method of capturing Starfire, involving mental manipulation, extreme bondage, dirty gags, cramped quarters, and all manner of things that would outdo anything she had done to catch Raven, and give poor Starfire an early taste of her new life as a bondage whore. Enjoy our Christmas special, as well as Starfire enjoying her well-deserved "holiday".
DOWNLOAD (ADULTS ONLY) here: www.dbcomix.com/bondage/comics/titans-blackfire
Authors: Redenshi (Illustrations), Linda (Texts), Red´s ABDL CREATIONS and LOMBOMB (Corrections) and I have their permission to use.
XXX Parody, All characters are ADULT ADULT and ADULT