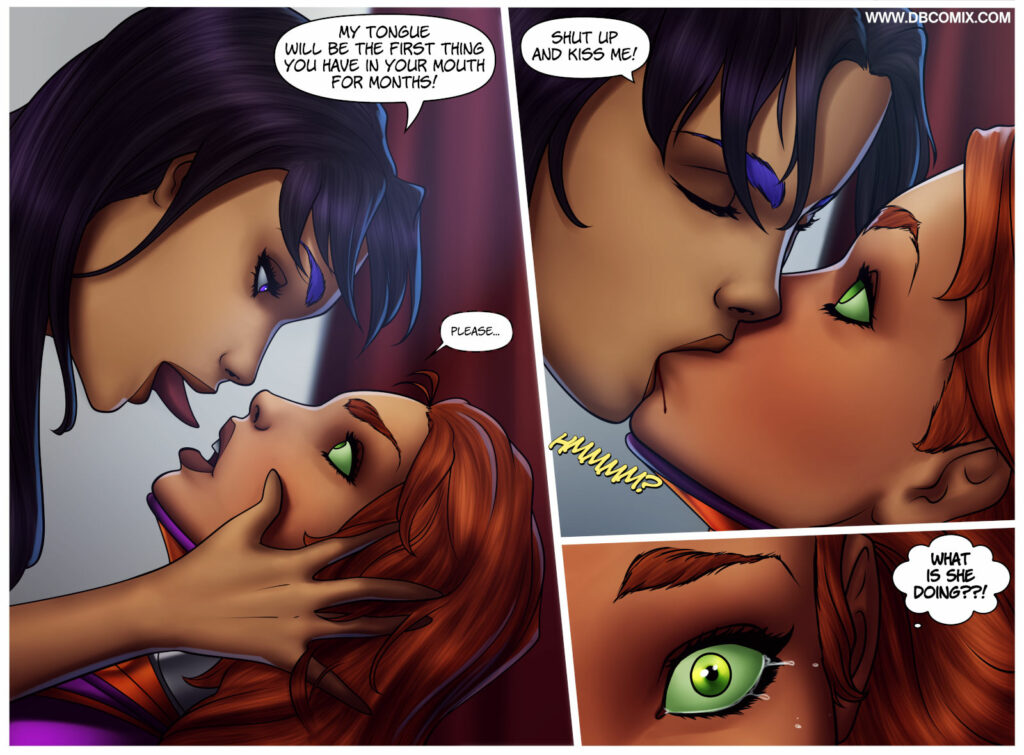 In our Third and last adventure, we find our superheroines travelling around the world to get to their new/old homes. Starfire is delivered to BlackFire's Tower as the new personal rubber maid and sex slave of evil superheroine (and her sister) Blackfire. Quickly she learns there is no escape and no hope! Only orgasms and obedience lead to brief comfort and freedom. Luckily, her friend and another captured superheroine Raven is returning to the Teen Titans Tower. As soon as she gets there, she starts working on a plan to save her friend. But reality is rarely as simple as we plan for it… Your favorite comics is back (plus lil surprise inside for Street Fighter lovers)! Enjoy :).
DOWNLOAD (ADULTS ONLY) here: www.dbcomix.com/bondage/comics/titans-blackfire
Authors: Redenshi (Illustrations), Linda (Texts), Red´s ABDL CREATIONS and LOMBOMB (Corrections) and I have their permission to use.
XXX Parody, All characters are ADULT ADULT and ADULT