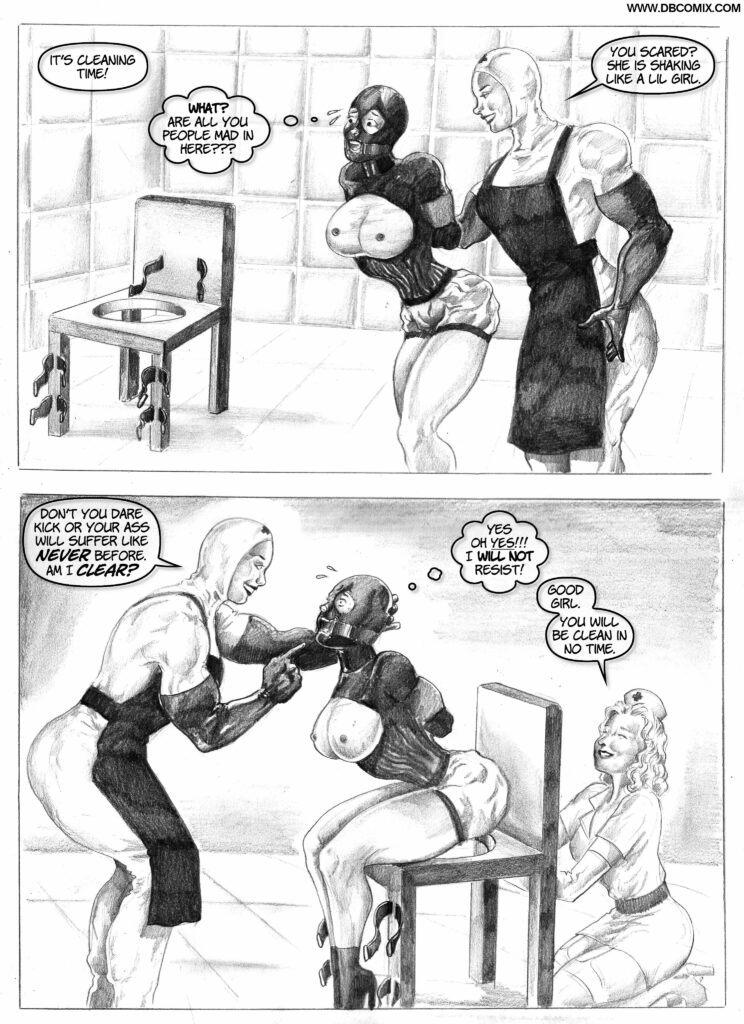 April's medical training continues. Her lesbian "best" friend, head nurse Michelle, does not hesitate to use every chance to humiliate and punish her. April's super body soon becomes the center of attention for all the nurses in the asylum who can't resist the urge to assist in training such a perfect body. MMA fighter or not, inside of a super tight straitjacket and constantly outnumbered by amazonian nurses, there are few opportunities to register a complaint. Luckily April finally meets the person who manages this infernal place… unfortunately she is even WORSE than Michelle. Is there any way out of this mess? Find out in our bondage comic.
DOWNLOAD (ADULTS ONLY) here: www.dbcomix.com/bondage/comics/april-vs-michelle-5
Authors: Dracowhip (art), Lombomb (corrections), Linda (texts, lettering), Boob2003 (author) and I have their permission to use.