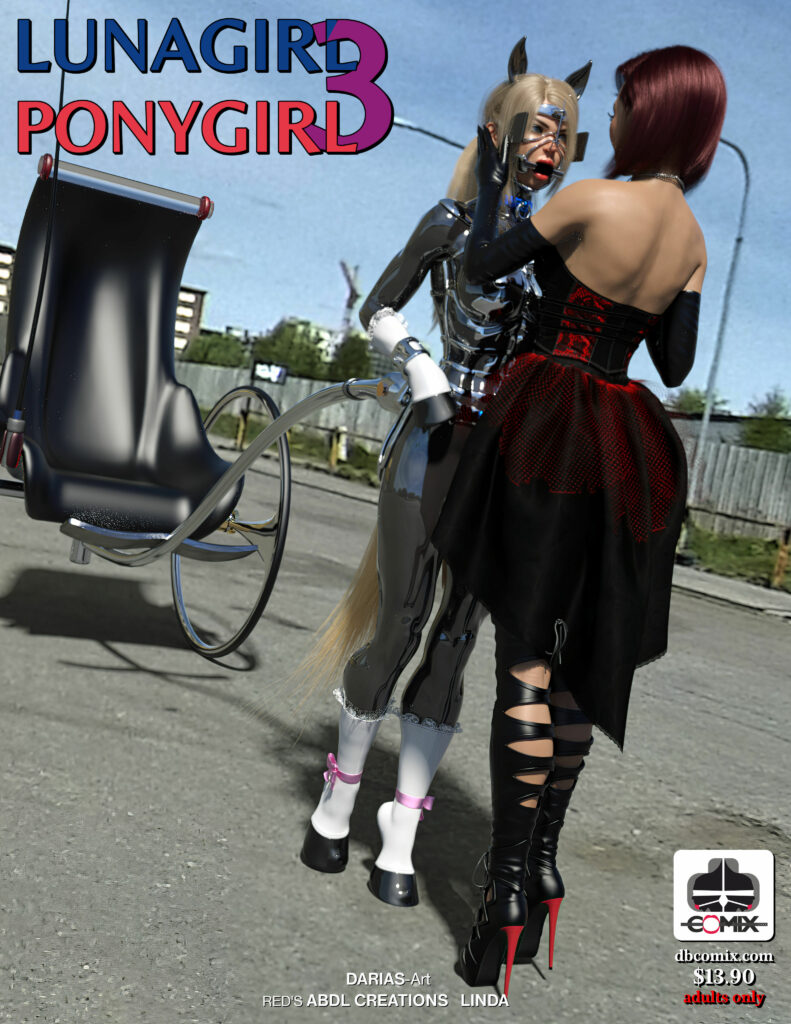 Lunagirl's transformation into a slutty, obedient, cunt eating ponygirl is complete and she is ready to be gifted as a present for Lady Sonya's daughter – Daria. Daria is a young, spoiled girl with a silver spoon in her mouth. She's used to getting everything she wants, but coming to a dark world of dommes isn't easy for any young lady of her age. When her new bound pony Lunagirl fights back despite the uncomfortable latex suit and the vibrating dildos stuffed into her holes it becomes apparent that Daria is inexperienced and frivolous in taming such a wild pony. Luckily Miss Winters is always here to give Daria a "helping hand" with her education. The spoiled brat gets some tight bondage of her own that caresses her tight body and puts her in a situation almost as embarrassing as Lunagirl's! Find out more in our ponygirl bondage comic!
DOWNLOAD (ADULTS ONLY) here: www.dbcomix.com/bondage/comics/lunagirl-for-sale-3-ponygirls
Authors: Darias-Art (art), Reds ABLD Creations (corrections), Linda (author).