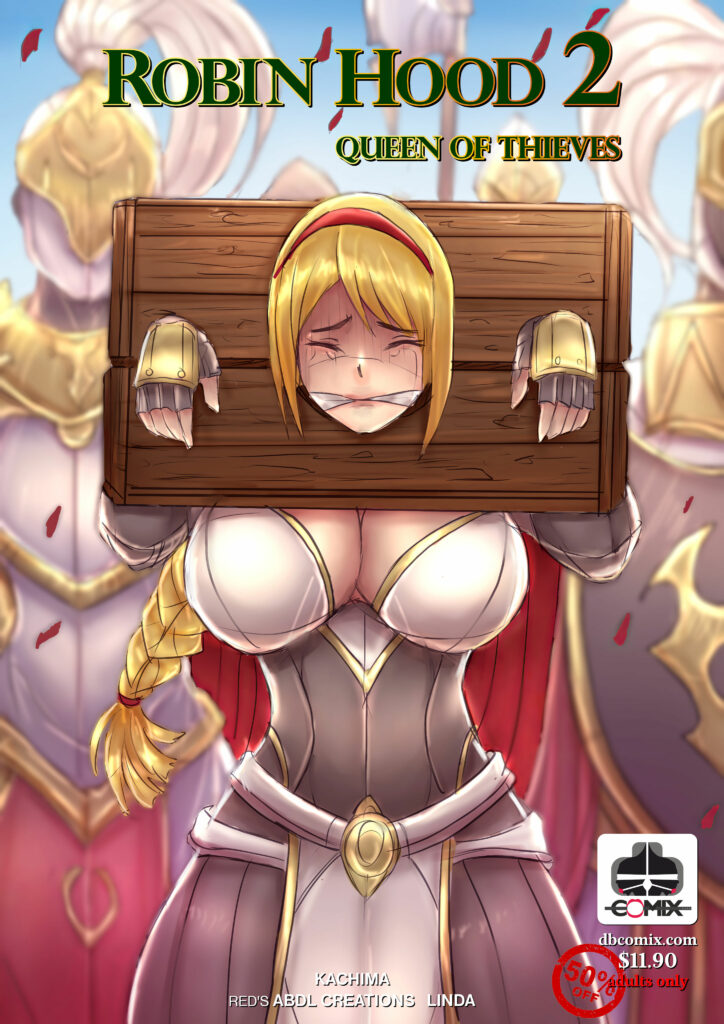 Good Sheriff of Nottingham was captured in the previous adventure by evil Robin Hood and her henchwoman. To her chagrin, she was transformed into a chastity slave (but NOT for long!). In her newest adventure, things won't change much for our brave woman, at least until the Sheriff's captain of guards came to rescue her… but things are not going to go to plan.
DOWNLOAD (ADULTS ONLY) here: www.dbcomix.com/bondage/comics/robin-hood-the-queen-of-thieves-2-sale
Authors: Kachima (art), Red´s ABDL CREATIONS (corrections), Linda (texts, lettering).