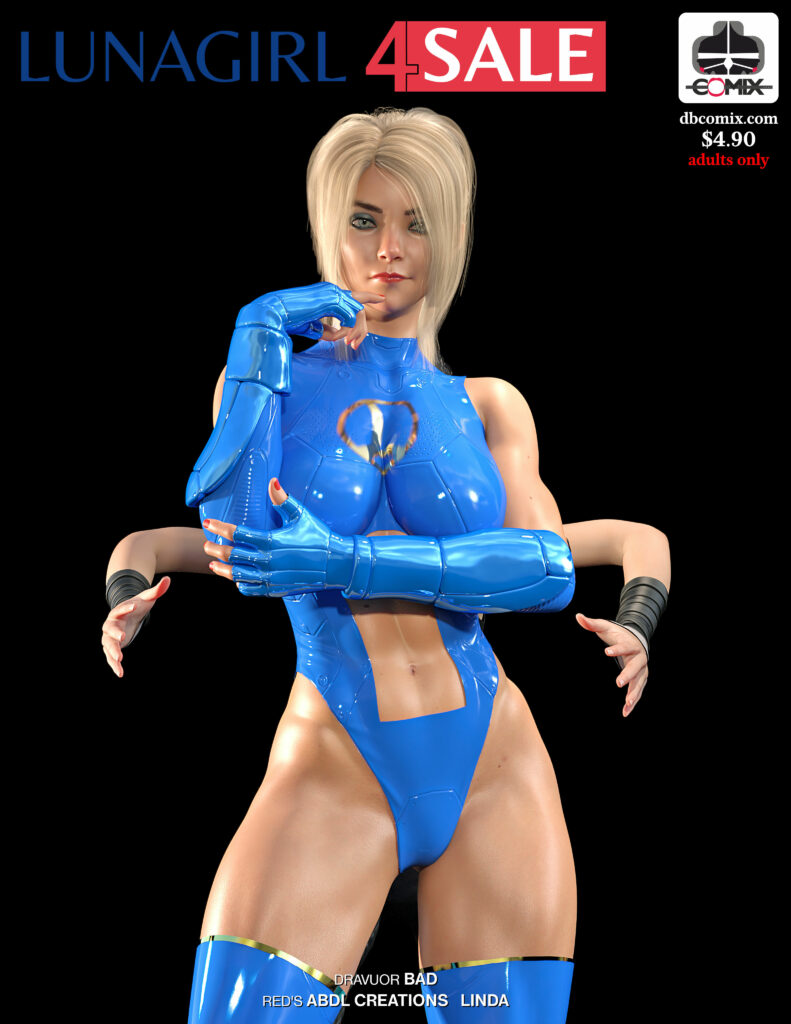 Princess Lunagirl is the most powerful and beautiful superheroine. A true protector of good and welfare, unfortunately for her critical thinking is not one of her super abilities. After a demanding week full of hard tasks, she finally makes it to the weekend. When she finds out that she can join a charity weekend and support a good cause, she doesn't hesitate, After all, the Superhero's Union banned work on the weekends. However, as usual with criminals, not everyone keeps the promised truce and Lunagirl ends up in the hands of a very young but talented supervillain who does not hesitate to sell a depowered Lunagirl and live off the resulting fortune the rest of her life. But who can afford to buy such a valuable item? None other than… Find out in our comics!
DOWNLOAD (ADULTS ONLY) here: www.dbcomix.com/bondage/comics/lunagirl-for-sale-for-sale
Authors: Dravuor-Bad (art), Reds ABLD Creations (corrections), Linda (author).