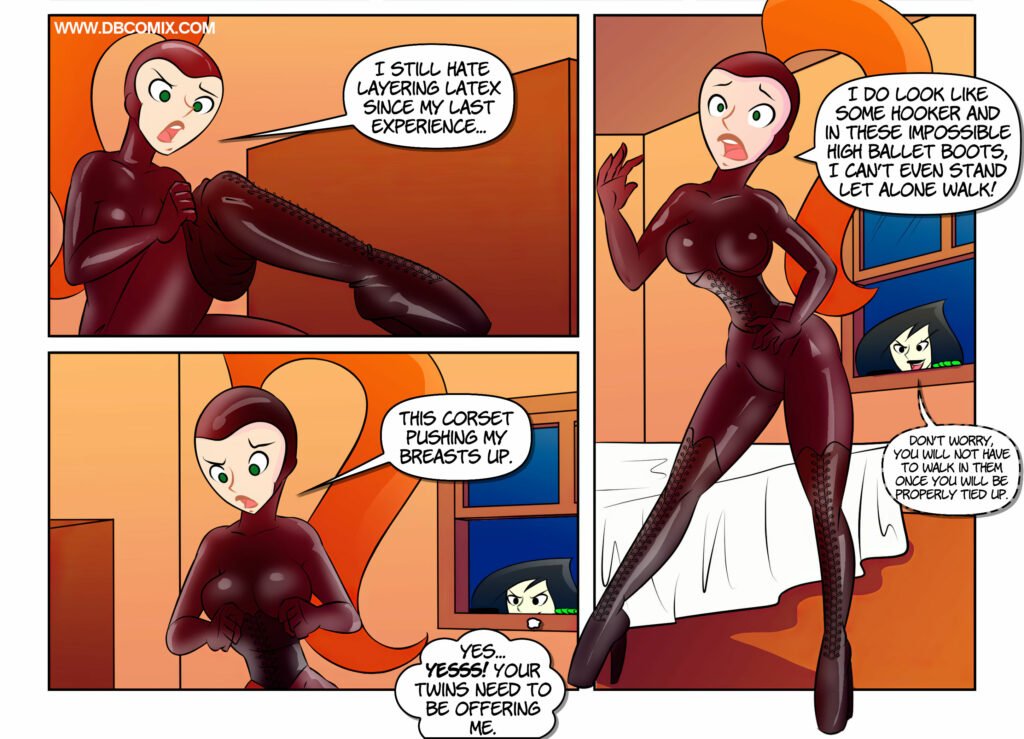 After successfully escaping from Middleton´s city prison, Shego launched into her revenge plan that would result in the total humiliation of Kim Possible. First, she needed new toys for her devious schemes, so she headed directly to biggest BDSM store called "DO YOURSELF". Her lack of money wasn't a concern as she captured and punished the store owner. Afterward, she heads to the possible residence, knowing that the key to Kim is her mother Ann Possible, She's a doctor who loves her daughter and hates bondage. She was just the perfect target for Shego and she couldn't resist tying her up. Once Kim finds out her mother is in peril she will do anything to save her. Even sacrifice her freedom. Unfortunately, Shego never plays a fair game! Find out more in our slutty bondage comic!
DOWNLOAD (ADULTS ONLY) here: www.dbcomix.com/bondage/comics/impossibly-obscene-5-returning-the-favor
Authors: Rcanheta (art), KeelyKey(coloring/shading), Red´s ABDL CREATIONS (corrections), Linda (texts, lettering).
All Characters are adult