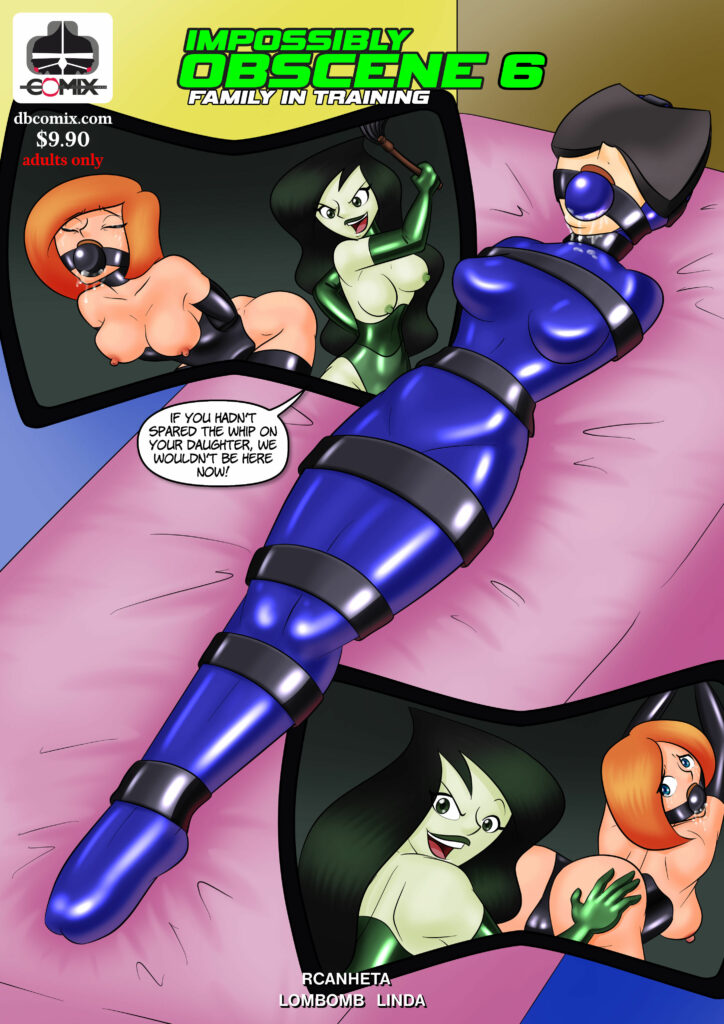 Shego decides it is time for some real training. She uses the latest Hi-tech methods to break her slaves. Humiliation, punishment, bondage and latex will all come in handy, and Shego is not afraid to use them all at once! ABDL training for Kim Possible and her mother Ann together? NO PROBLEM! Smothering 69 in tight latex costumes? Hell yeah! But with every game she plays Shego gradually drops her guard, and once her slaves feels it is the right time to escape, they won't let this chance pass. But it is hard to run in a skintight rubber catsuit while restrained. Will Kim escape? Or are all escape attempts just a fantasy like our story? Find out in our latest bondage comic.
DOWNLOAD (ADULTS ONLY) here: www.dbcomix.com/bondage/comics/impossibly-obscene-6
Authors: Rcanheta (art), Lombomb (corrections), Linda (texts, lettering).
All Characters are adult