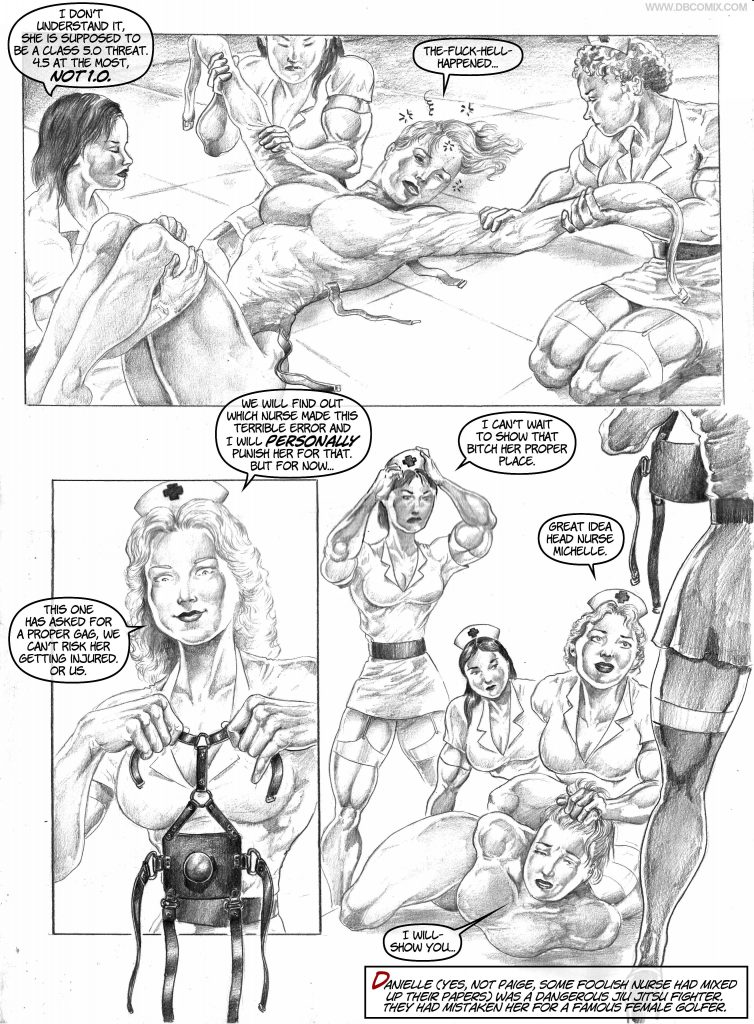 Power and beauty is a famous fitness magazine, showing successful women in sport and fitness. Unfortunately, Sunny View Asylum has become the main shareholder and transformed this sport magazine into a medical and heavy bondage publication. Many stars from various sports signed new lucrative contracts without caring so much as to read what was actually concealed within the hundreds of pages of small print. It is too late for those bondage virgins as they find out they are supposed to visit Sunny View Asylum at least once a year for a medical examination. One by one, a fitness model, a speed skating champion, a golf influencer star and even a Jiu-jitsu fighter are finding out they have volunteered to a world of heavy bondage and submission. Breaching their contracts would just mean more spanking, double enemas and tighter straitjackets… Find out what happens "behind the scenes" in the latest issue of Power and Beauty.
DOWNLOAD (ADULTS ONLY) here: www.dbcomix.com/bondage/comics/power-beauty
Authors: Dracowhip (art), Lombomb (corrections), Linda (texts, lettering), Boob2003 (author) and I have their permission to use.